VantHof Real Estate Group
About Us
There are many sometimes confusing steps that go into every home purchase or sale. You don't buy or sell homes frequently, but we do! Our philosophy is different than your typical Realtor. We believe that you are the hero and we are the invaluable sidekick of your real estate story. We are here to be your guide throughout the process. We want to be by your side from the day you decide to purchase or sell a home through the day the keys exchange hands to the house and beyond! This is about us helping you accomplish what might appear to be a daunting and difficult goal! We don't believe in the arrogance that we, the Realtors, are more important than you, the Client.
We have a humble, servant heart knowing you seek information and tools to help you make the home buying or selling process as low stress and fun as possible. We know that you are seeking answers and professional guidance. That's why we are here! The things you think you don't know or have a clear picture about can add a lot of stress to your life. We want to answer those questions. We don't believe in high pressure sales. We want to consult with you to put together a detailed plan of what you want in your next home, not wedge you into a "0ne size fits all" plan.
R
e
a
d
m
o
r
e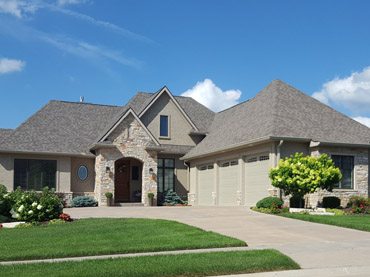 Meet the Team
Bryan VantHof
Bryan VantHof has been serving the Twin Cities area since 2003 and is a Minnesota native. In that time he's helped thousands of buyers and sellers with their real estate goals and needs. Bryan believes that you are the hero of your story, he's just the professional, experienced guide who will help you succeed. Never high pressure, Bryan believes in being a servant throughout your real estate goals. This is YOUR real estate story. Every successful story has a professional guide who has been through the troubles and stresses the hero is enduring. He'd love to be yours!

Bryan has owned his own real estate brokerages in the past and has trained dozens of other real estate agents in his career. He has consistently been one of the top agents on The Minnesota Real Estate Team, within the market overall, and voted agent of the year in 2019. Bryan has an MBA from Bethel University and also carries a Real Estate Broker's license in Minnesota and Florida.